Marketing Communication Factory in Kayros Group
In Marketing Communication has never been so easy to be as influential as can be today.
Professionalism and Creativity
Factory
We want your business stand out and that the results are what you expect. Your projects are so important for you as for us; that is why we work giving the best as professionals.
Marketing and Communication
In Kayros adapt and coordinate all aspects that make up the product, we design procedures to ensure prompt and effective responses to the needs of our customers.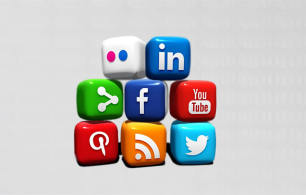 Social Network Monitoring
Monitoring is to realize what people said in real time, so that you can intervene, share, respond or interact. In conclusion, it helps us analyze the behavior of the mark and above all promote it successfully.
The Services That We Offer:
Website Design and Development

Logo Design

Brochure Design

Business Card Design
Packaging Design

Graphic Design

Branding Design

Letterhead Design
Flyer Design

Catalogue Design

Banner Design

Social Media Pages Design
SEO Strategy

Product and Corporate Presentations Design

Advertising Design

Email Blast Campaign
We Grow in Creativity, Intuition, and Determination.
The Creativity is essential in our Projects to provide the solutions by means of new concepts, images and messages generating innovative advertising campaigns.
Since we know that it is the strategic resource of companies, brands, products, institutions and public people to achieve their goals, whether commercial, cultural, of either public or politicians.
Finally in the Kayros Group you will find all these solutions you need and expect.
Our team waits for him to connect its ideas with the movement.
The team of professionals is the main value of Kayros because our philosophy is based on to carry out the maximum level of quality.
In Kayros Group we are renowned for our performance in each job:
With Expertise,

Application,

Seriousness,

Honesty and Effectiveness.