Do You Need Help for the Corporate Identity Design?
Kayros Group offers its customers a service of consultancy and implementation on the construction of a Unique Brand with a broad and clear futuristic vision, we design the Identity to finally consolidated strategically.  All our efforts will be focused on generating confidence and credibility that are looking consumers, because for our team is of vital importance to increase sales and improve the benefits. Working on the set of expectations, memories, stories and relationships that, taken together, account for a consumer's decision to choose one product or service over another.
Every institution in the world that considers itself a brand—from corporations to nonprofits to sports teams—relies on its identity design to represent its character to the public in a unique and recognizable way. The visual representation of a brand is one of the most fundamental projects a KAYROS designer can work on.
Some of the most recognizable identity design examples in the world may not be the most appealing, artistically speaking. By the same token, some of the most beautiful identities go virtually unnoticed outside of a small community.
Conceptual Design Samples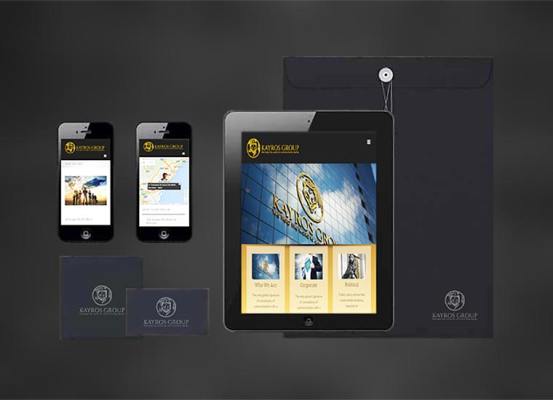 Skills Needed
Equity analysis and valuation
98%
Opportunity assessment
95%
We Provide Brand Consulting and Brand Identity Design.
We develop holistic brand experiences that help propel business forward. And we do it by working with our clients in a highly collaborative way that embraces experimentation, curiosity and big thinking. We guide businesses through both the strategic and tactical aspects of rebranding:
Strategy
*Uncovering brand insight through brand workshops.
*Defining the firm's brand promise and brand personality.
*Developing the business's internal and external messaging, and associate talking points.
Identity
*Redesigning the business' corporate logo and business papers.
*Extending the brand identity and internal messaging to environments and internal communications.
*Extending the brand identity to the corporate website and external communications.
Brand Workshop
There are many different ways to uncover brand insight—but we think none is as fast, efficient and collaborative as the KAYROS Workshop methodology. KAYROS's workshops are based on scientific principles, and they are designed to arrive at tangible and practical solutions that can help companies transform their brands from the inside out.
The KAYROS 4 qualities of a super-sticky Brand:
Suggestive.

Evokes a positive brand experience.
Meaningful.

Your customers "get it." A brand must resonate with potential customers no matter when and where they encounter it–chances are, you won't be around to explain it to them.
Imagery.

Visually evocative to aid in memory. It's much easier for your customers to remember a brand that conjures up a memorable image in their minds than one that is tied to a random acronym or unfamiliar name.

Emotional.

Moves people, and makes an emotional connection.