Web Design
Do you need an Responsive Web Design?
Web Development, Marketing And Maintenance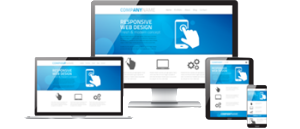 Creating uniqueness
We are a responsive web design firm specialized in complex and stimulating projects. We design eloquent branding, rich customer experiences, and integrated campaigns that stand out. And we do all this while giving our customers the best return on their investment.
We believe that every client is unique in the same way we believe that our firm and our work are unique.
Our expertise defines itself by innovative and high-performing services; strategy, creativity, promotion and technology.
With hundreds of local, national and international projects under our belt, we can play a big part in your business strategy. Our multidisciplinary and experienced team includes strategists, copywriters, designers, and web developers and designers.
Equipped to deliver
Every project is unique. Whether it's about creating a brand or making an existing brand grow, we believe that each project merits special attention. This is why our efforts are meticulously customized to suit the goals established together with our customers.
Innovation and performance for unique clients; this is our team's shared vision. We create rich customer experiences where engaging the user and a return on investment are priority one. Our work methodology – anatomy of a project – is clearly established and is results-driven.
Our expertise has been leveraged in a variety of fields. Robotics, telecommunications, construction, food, sports, transportation and fashion.
Our web services catalog
a) Search Engine Optimization (SEO)
This is a must to be found on the web and to increase website visits, interactions and memberships.
b) Webmaster services
(posting new content) and website maintenance (upgrades, security, monitoring).
c) Social media community management
(adapting content for social media platforms).
d) Project management
and coordination of general board members and workgroup members.
Our proposal assures that we deliver an efficient and powerful new website, that it is found on the web, that it is maintained, that new content is continuously posted and that it is promoted on various social media websites.
Our services will also be adjusted according to your evolving needs, and unused hours can be deferred to the following month. All time invested will be result-oriented.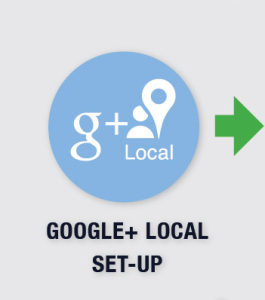 THINKING PROCESS & STRATEGY

Business strategy
Web strategy
Web analysis
DESIGN & DEVELOPMENT

Web design and user experience
Web development with HTML5,
CSS3 and JavaScript
OPTIMIZATION & REINFORCEMENT

Optimization of conversion rates
Search Engine Optimisation
Referencing
ACQUISITION & PROMOTION

Pay-per-click campaigns (Google AdWords)
Email marketing
Subscription marketing
Social networks
Result-oriented
In order to reach our goals and those of our clients, we have developed a result-oriented work structure that emphasizes on communication, both within our team and with our clients. We are transparent.
We draw great inspiration from the Kayros method to complete our projects. Relations between concerned parties are important, thus we frequently inform our clients of our progress, and are also open to changes along the way. From design to backend programming, we ceaselessly test and are not afraid to challenge ourselves.  We evaluate all the possibilities and constantly look for the best option for the project.