The More Qualified Group Business Development
The business development is the strong point of Kayros, you'll have the best experts.
COMMUNICATIONS STRATEGY & PLANNING
Our unique approach delivers comprehensive ecosystem plans that integrate relevant channels, effective content and valuable experience across Bought, Owned and Earned Media. With strategy at the heart of our real-world approach, we have designed a process that allows our clients to navigate complex media ecosystems seamlessly.
CONSUMER INSIGHT
We provide sophisticated market analysis and strategic recommendations, including clusters, industry and geographical segmentations.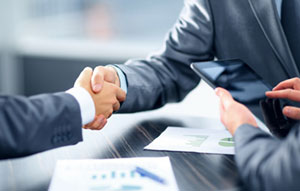 MEDIA BUYING
Our mission is to reinvent the supply side. We create innovative, consistent and scalable buying and investment capabilities and media owner partnerships on a global scale, delivering a demonstrable uplift in media performance and a positive impact on business outcome for clients.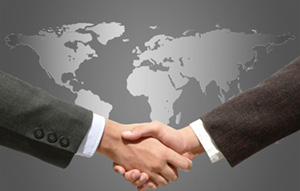 GLOBAL MEDIA PARTNERSHIPS
Because we have a complete understanding of our clients' business and their relationship with media, we can ensure maximum benefits for both parties. By being flexible and very specific for each client, we have set new standards in delivering global media partnerships.
BRANDED CONTENT & PRODUCT PLACEMENT
We design, plan and execute bespoke on- and offline branded content platforms and productions as part of integrated communications strategies. We plan and negotiate long-term partnerships and placement based on brand values and strategy.
CONTENT DEVELOPMENT
We develop content strategies that help accelerate business and brand value throughout our clients' integrated media ecosystems, and oversee their delivery, often in close conjunction with internal and external agencies and partner stakeholders.
DATA MANAGEMENT
Web analytics is critical to any business' understanding of their media campaigns. We can maximise data management and efficiency to ensure clients profit from meaningful and relevant insight.
MOBILE MEDIA
In an increasingly converged world, we optimise campaigns based on how consumers use mobile devices. By identifying gaps in existing strategies we create content to drive relevant traffic and optimise existing platforms from a conversion and SEO perspective and tweak paid campaigns to ensure they drive maximum value. KAYROS has a track record of delivering outstanding work in the mobile space.
SEARCH ENGINE MARKETING
Advanced analytics and home-grown technologies that ensure you receive advice and execution tailored to your specific needs. We provide bespoke solutions that guarantee improved performance across the largest, most complex search programmes and increase ROI while freeing up resources for strategy and planning.
SOCIAL
We design, create and manage fully integrated social media platforms, online PR strategy and campaigns for our clients, with the ability to analyse, monitor and optimise brand presence and reputation online. We moderate and monitor social media conversations inside the largest online communities to drive engagement.
SPONSORSHIP & EVENTS
We plan, create and negotiate unique media and event sponsorship deals and programmes, making proactive recommendations to our clients. We also design and project manage bespoke elements; negotiate and organise unique venues and partnerships; and design, plan and execute multi-market event programmes.